Jurassic World: Dominion Dominates Fandom Wikis - The Loop
Play Sound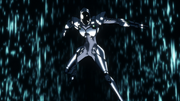 A Duel Avatar (デュエルアバター, Deueru Abatā?) is a virtual avatar that represents a player in Brain Burst.
Description
[
]
Main article: Avatar Color
Duel Avatars come in many shapes and sizes, but on the whole tend to be either humanoid or animal-shaped. Each Duel Avatar is named with a color and a noun, such as Lime Bell or Peach Parasol. Both the color and the noun designate the Duel Avatar's general abilities. Rarely, a Duel Avatar will be created with a so-called "metal color", which gets its properties from the metal it's named after instead of a color, such as Silver Crow or Nickel Doll. On some Duel Avatars, the first prefix may not appear to be a color, such as Ardor Maiden, but "ardor" refers to a blazing flame and is used as a color to mean red and white.
Duel Avatar Creation
[
]
A Duel Avatar is created when the Brain Burst program is installed on someone's Neuro Linker. It used to be thought that the program would scan a person's mind and learn their fears and desires, and from their trauma it creates their Avatar. However, it appears that the vivid nightmare a new Burst Linker has is actually the person's own Incarnate projection of their desire. However, in many cases, a Burst Linker forgets about the contents of the dream but knows it was a nightmare.
Abilities and Enhanced Armaments
[
]
Duel Avatars have access to both Abilities and Enhanced Armaments, which are generally unique to the Avatar and represent their main characteristic. There are several different kinds of Abilities, and Enhanced Armaments can take on any form, not only that of weapons.
A Duel Avatar is always created with either a passive/active Ability, a Special Move, or an Enhanced Armament. For example, Silver Crow had the passive Abilities Punch and Kick as well as the Special Move Headbutt, and Iris Alice gained access to the Two Face ability by shattering the glass flask she holds.
Leveling Up
[
]
Duel Avatars start at level 1 when born, and can get up to level 10, though no one has reached level 10 yet. Each level up grants the Avatar more maximum HP (according to Nickel Doll) and gives them a choice of what Level Up Bonus they would like to choose.
Level Up Bonuses can be acquiring a new Ability, Special Move, Enhanced Armament, or somehow powering up those three. For example, Silver Crow chose to increase the flight speed of his Aviation Ability when he first leveled up, and Iris Alice chose a new Enhanced Armament, Queen's Astrology.
Burst Points
[
]
Burst Points are the main form of currency in Brain Burst, and each Duel Avatar starts with 100. These points are used to level up, to execute special commands while outside the virtual world such as Physical Burst, and to buy various items at Shops. They are exchanged after Duels; the loser(s) give Burst Points to the winner(s). They can also be acquired by defeating Enemies in the Unlimited Neutral Field.
Avatar Death
[
]
In the Unlimited Neutral Field, if a Duel Avatar's HP reaches 0, they disappear in place of a Death Marker, which shows the Avatar's name and shines a beam of colored light into the sky. For sixty minutes, the Burst Linker can travel around in "ghost" form as an observer, and when the time is up, that player reborn.
Point Depletion
[
]
There are two main ways a Duel Avatar can "die" permanently. The first is if the Burst Linker dies in the real world, and the second, more common way is to lose all Burst Points. This is referred to as Point Depletion, and will result in not only Brain Burst being forcibly uninstalled from the player's Neuro Linker, but also their memories relating to Brain Burst disappearing along with it.
However, an Avatar can only die when the "defeated" screen appears after a Duel. Seiryuu's special Level Drain Ability cannot cause Point Depletion by itself; Aqua Current, who was trapped under Seiryuu at the Imperial Palace and forcibly disconnected from the Unlimited Neutral Field, was able to stay alive at level 1 with zero Burst Points.
List of Known Duel Avatars
[
]